The second International Conference on Applied Automation and Industrial Diagnostics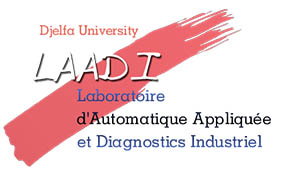 Recent Submissions
(

LAADI, Djelfa University, Algeria

,

2017-09-16

)

Planning production problems have been the subject of many authors. We consider a lot of problem Sizing whith two levels. This paper presents a methodology to solve a problem of supply chain of type OWMR (One whare-house ...

(

The 2sd International Conference on Applied Automation and Industrial Diagnostics (ICAAID 2017), Djelfa on 16-17 September 2017, Algeria

,

2017-09-16

)

In this work, The CUSUM (Cumulative Sum) test is employed to determine the real operating conditions of nonlinear processes as a separation unit. To do this, the normal behavior of the system is first predicted by means ...
Search DSpace
Browse
My Account
Discover
RSS Feeds